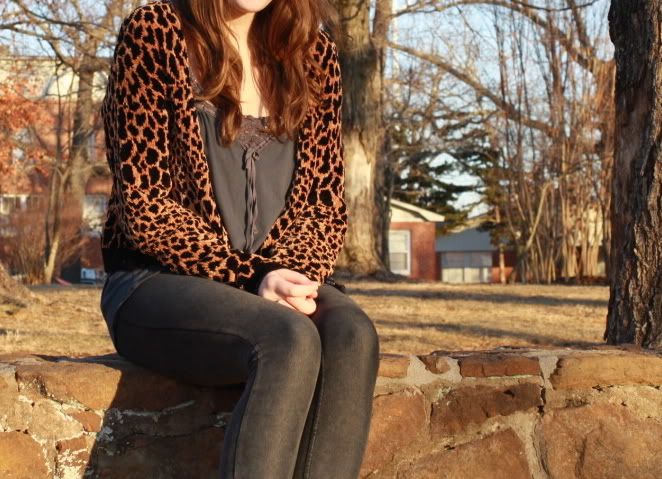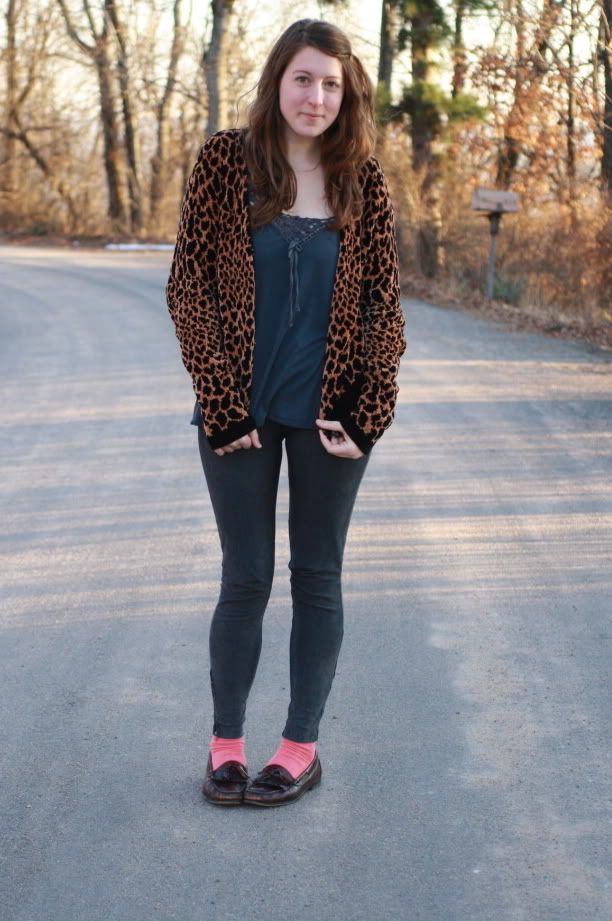 With the exception of my 'lost years' of 6th and 7th grade (when I was obsessed with the color pink and the movie Legally Blonde), I have not been one to like wearing animal prints. On other people, sure, but not for me. When I came across this soft sweater at a local vintage shop, I had no choice; it belonged to me!

By the way, Miami is awesome so far (especially South Beach). It's a really beautiful city! I'll put up pictures soon, but the best/funniest so far things are:

- A business man, dressed in a suit, carrying a briefcase in one hand and a pink popsicle unashamedly in the other
- A kid simultaneously skateboarding and walking his dog
- A man I met that talks and acts exactly like Woody Allen and happens to take walkie talkie technology very seriously
(these are all people, of course)

Happy Friday, everyone!!!


wearing: vintage sweater, kimchi & blue tank, target socks