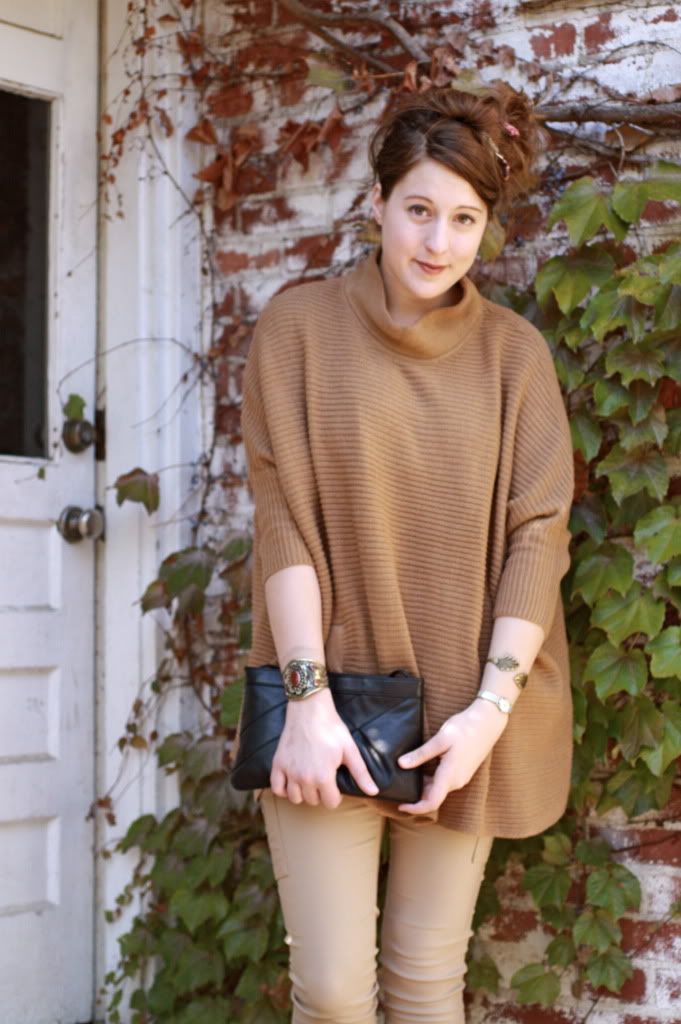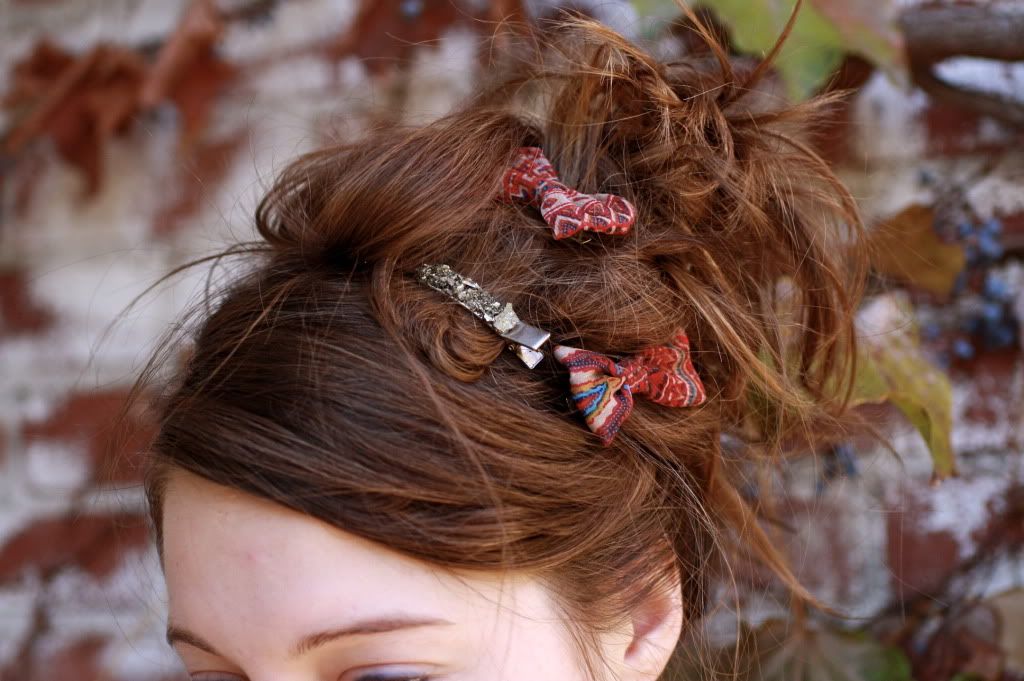 These are the last set o' pics I took with Bonnie when she was in town recently to visit. My hair looks like a crazy nest, but I kind of like it. I also have an appointment over Thanksgiving break to chop it all off! Back to the basics. I'm excited to have less knots in my hair.
If you follow me on
twitter
(and/or instagram), you probably noticed I was in Dallas this past weekend. I went home for a quick trip to see my family, go to a good family friend's wedding, and pick up my new iphone... I tell you what: I'm a little obsessed. Not necessarily with everything about it - just THAT DARN INSTAGRAM. I can't get enough of it. I'm one of
thooose
people. It's great.
P.S. Siri is cool but scary. It's straight up learning who I am! Robot world.

wearing: h&m sweater, express pants, thrifted purse, vintage cuff, hivenj clip