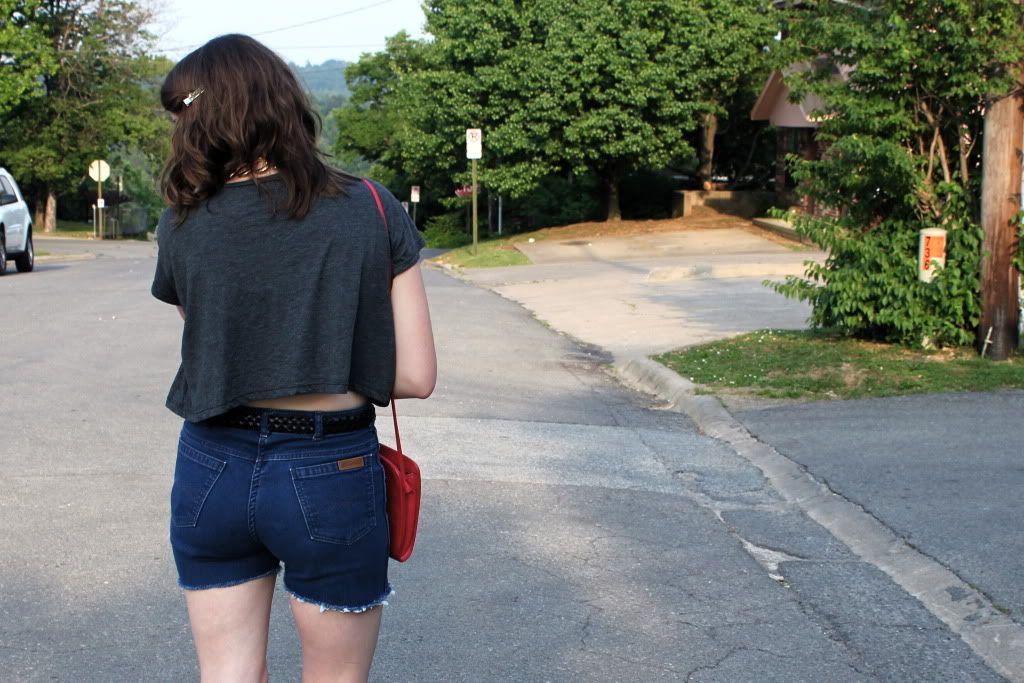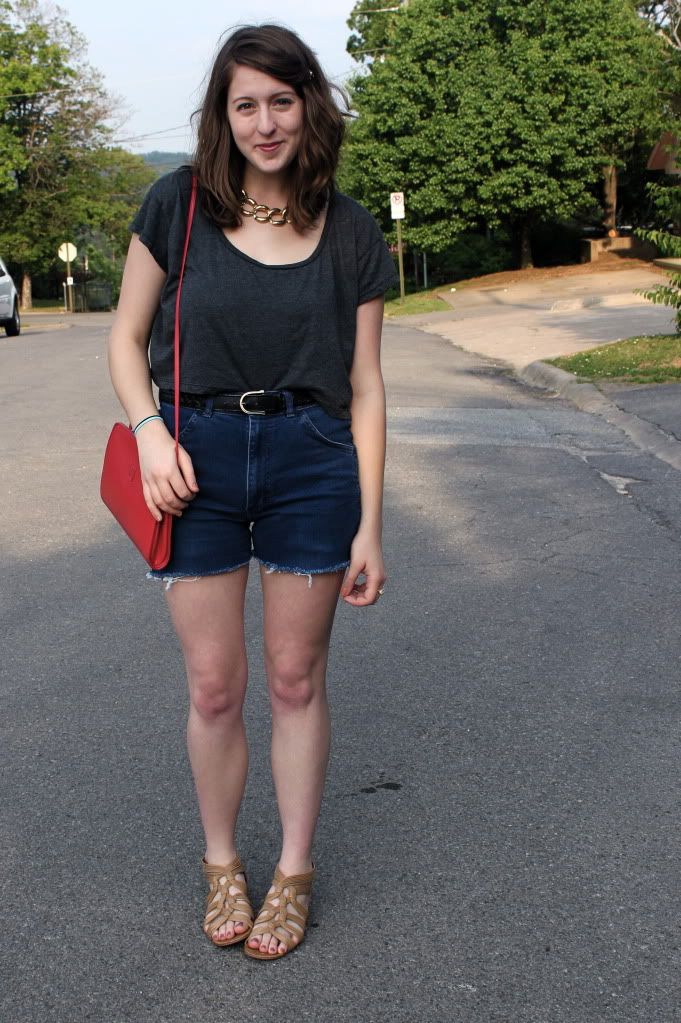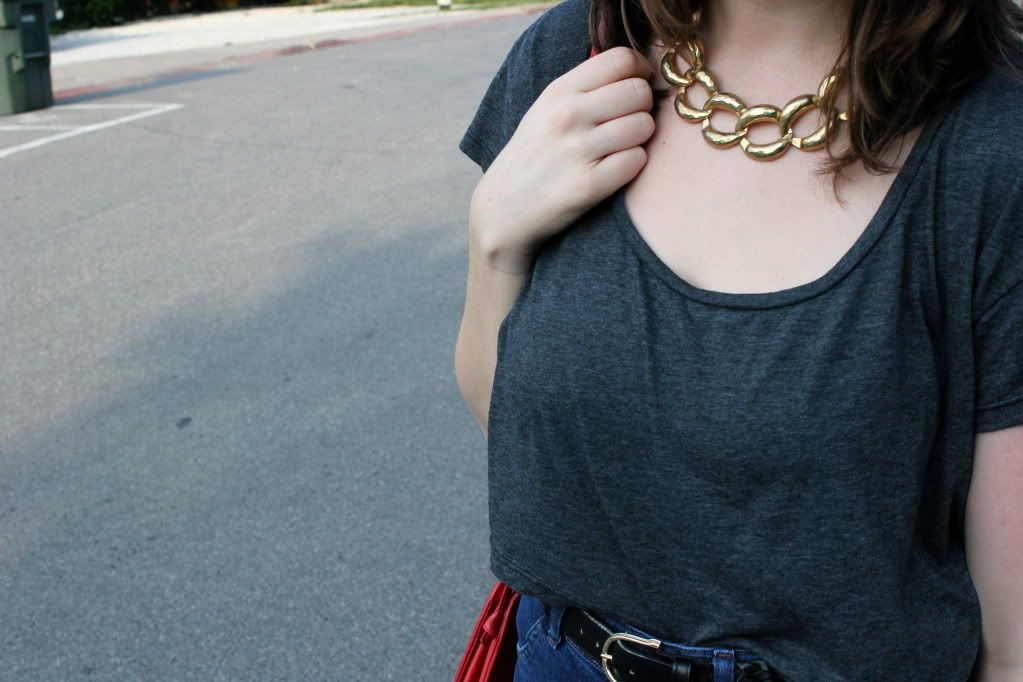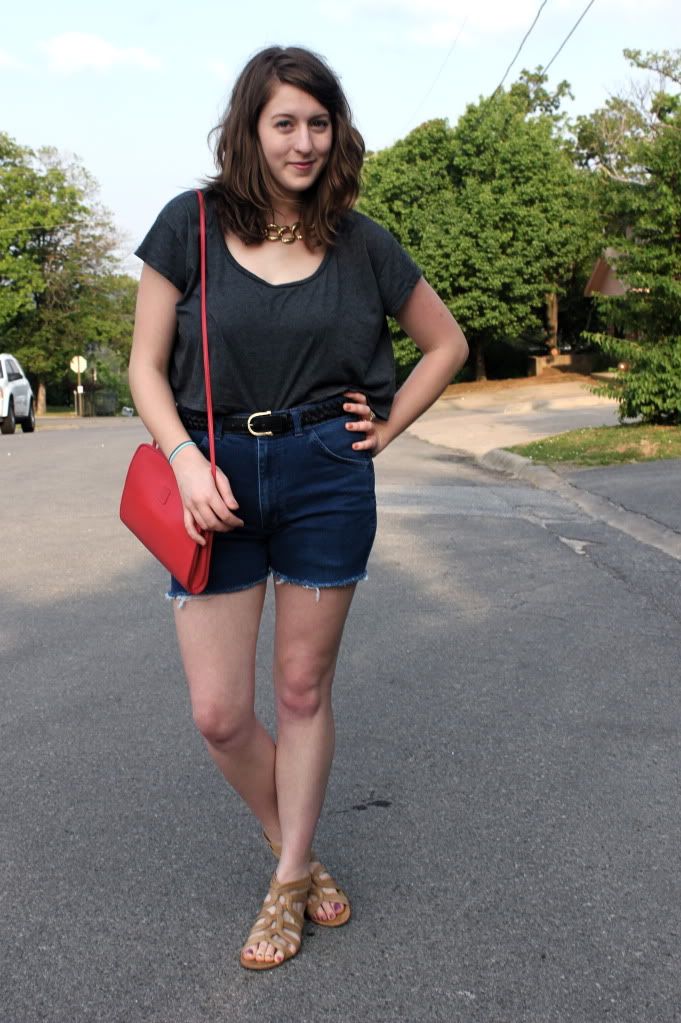 This time of my life is such a strange one, and I'm definitely taking advantage of dressing casually. As much as I am truly looking forward to working full-time and being a professional, there is a certain freedom that comes with being a college student. I can pretty much do and wear whatever I want. So, hello crop tops and cut offs! This was actually what I wore last night to see Big Boi and Kid Cudi in concert (it was the free concert at my school this year). I was super pumped about Kid Cudi but honestly just not that impressed! I like his old stuff better than songs from his new album that he mainly performed. But, whatever. It was free. And he was cute.
I might also add, that as an homage to all the crazy clothes I've worn during my years as an undergrad, I'm going all out during my last three days of school this week (seriously,
what
). Currently, I'm rocking one of my favorite pairs of harem pants after eating frosted flakes and
5 minute microwave coffee cake in a mug
(it's weird, but it works). COLLEGE LIFE, I'M GOING TO MISS YOU.
wearing: american apparel crop top, vintage necklace, purse, belt, and cut offs

Follow @blorangelaura