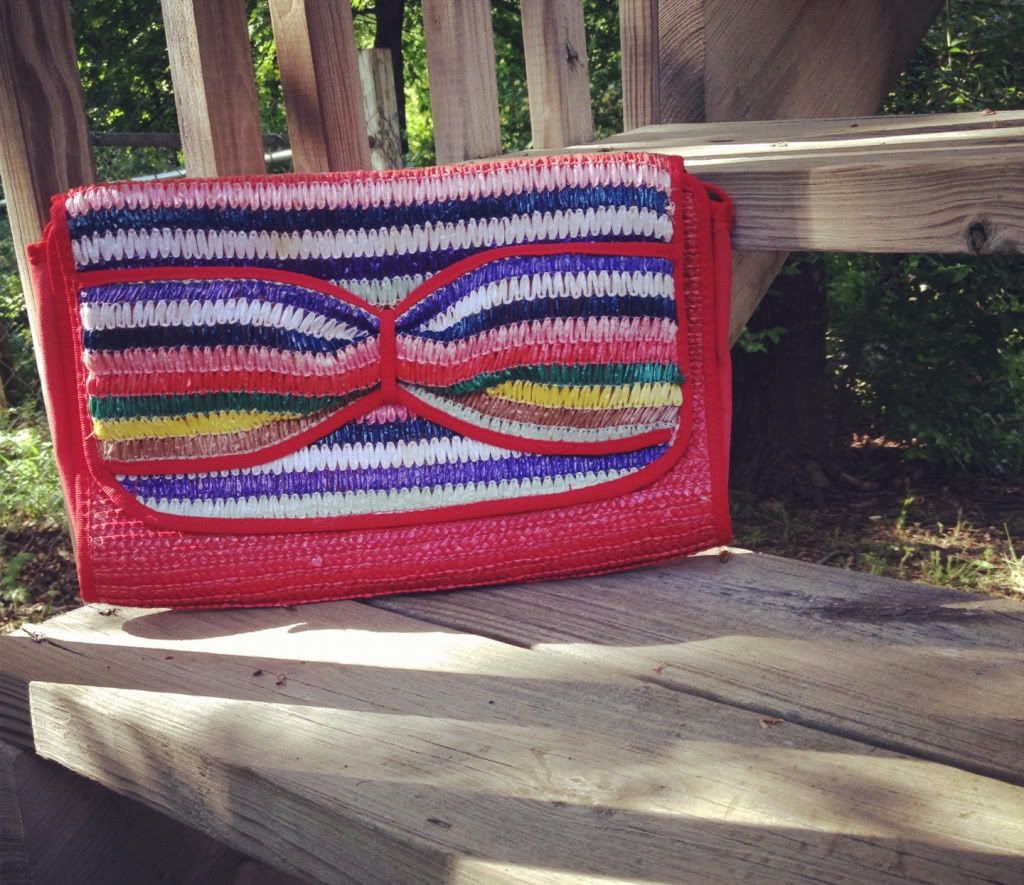 Hey, guys! I wanted to figure out a way to thank you for keeping the faith while my blog has gone through this little transitional period, so I am hosting a giveaway! The winner will receive the above pictured woven rainbow clutch. It's a super sweet 70's piece from the vintage shop where I work (
grey dog
) and is practically in perfect shape!
To enter, you must do each of the following:
1) Comment on this post no later than 11:59pm (central time) on Wednesday, April 18th
2) Be a follower of my blog either through blogger or bloglovin'
You can also receive one extra entry for following me on other sites! Just include in your comment which of the sites/apps listed below are applicable for you (i.e. if you follow me on all three, then you will receive three extra entries).
*This contest is open to international readers - everyone is welcome!

| | CLOSED | |

Follow @blorangelaura