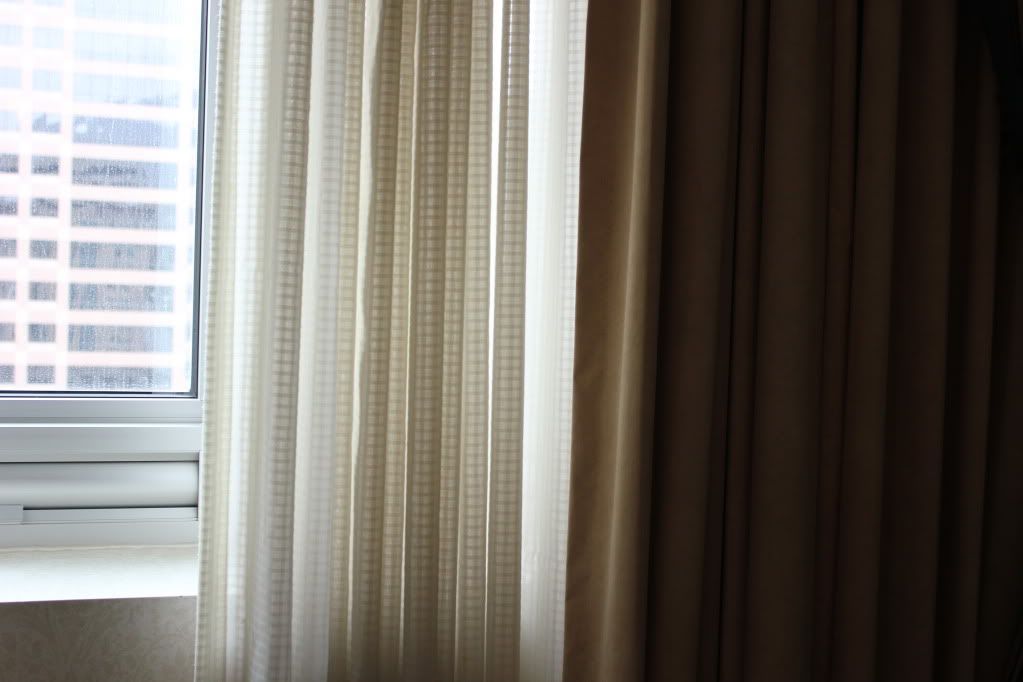 My hotel room windows/curtains. Whatever. I just got a new camera, so... sue me.
The view.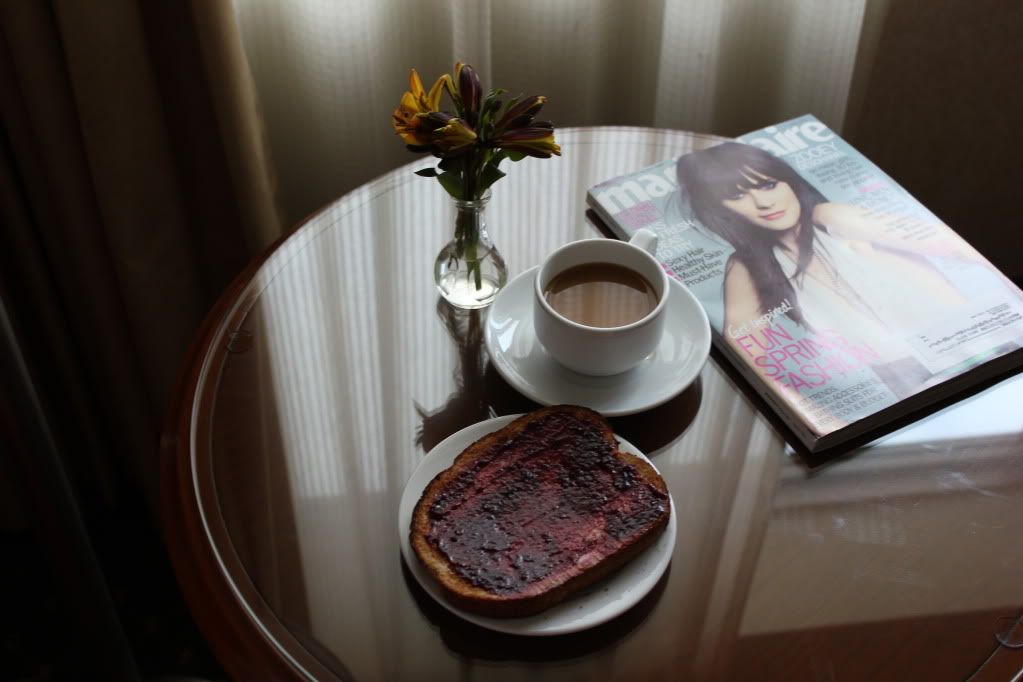 How I spent my free morning.
Walked by this cool lookin' place with my momma.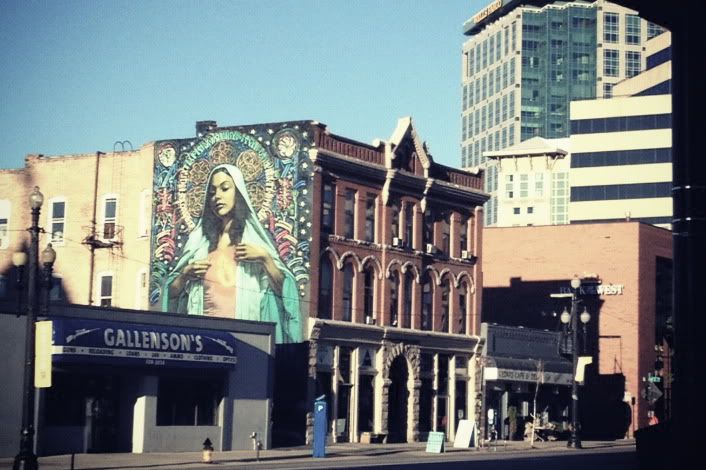 Sweeeeet street art.
HOTEL. Not mine.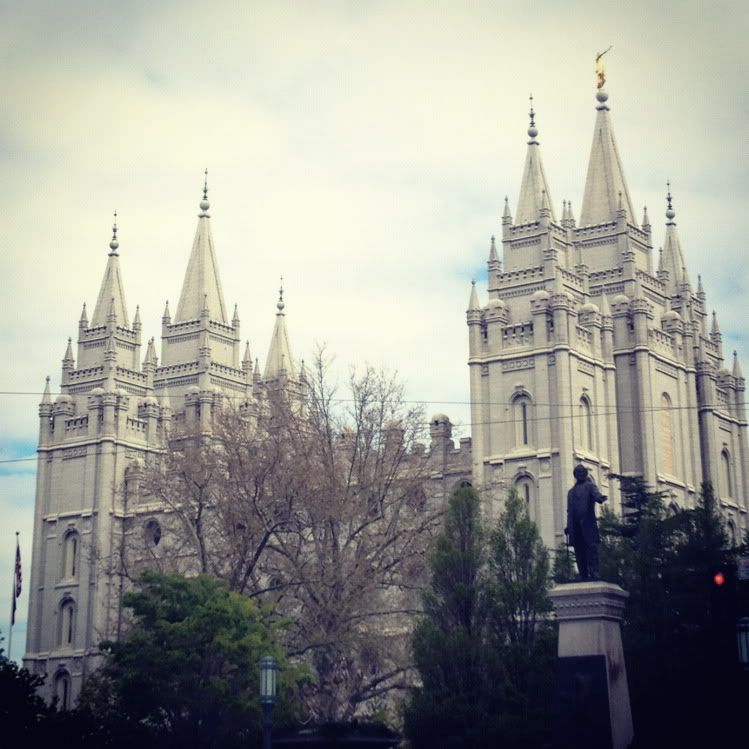 JosephSmithland.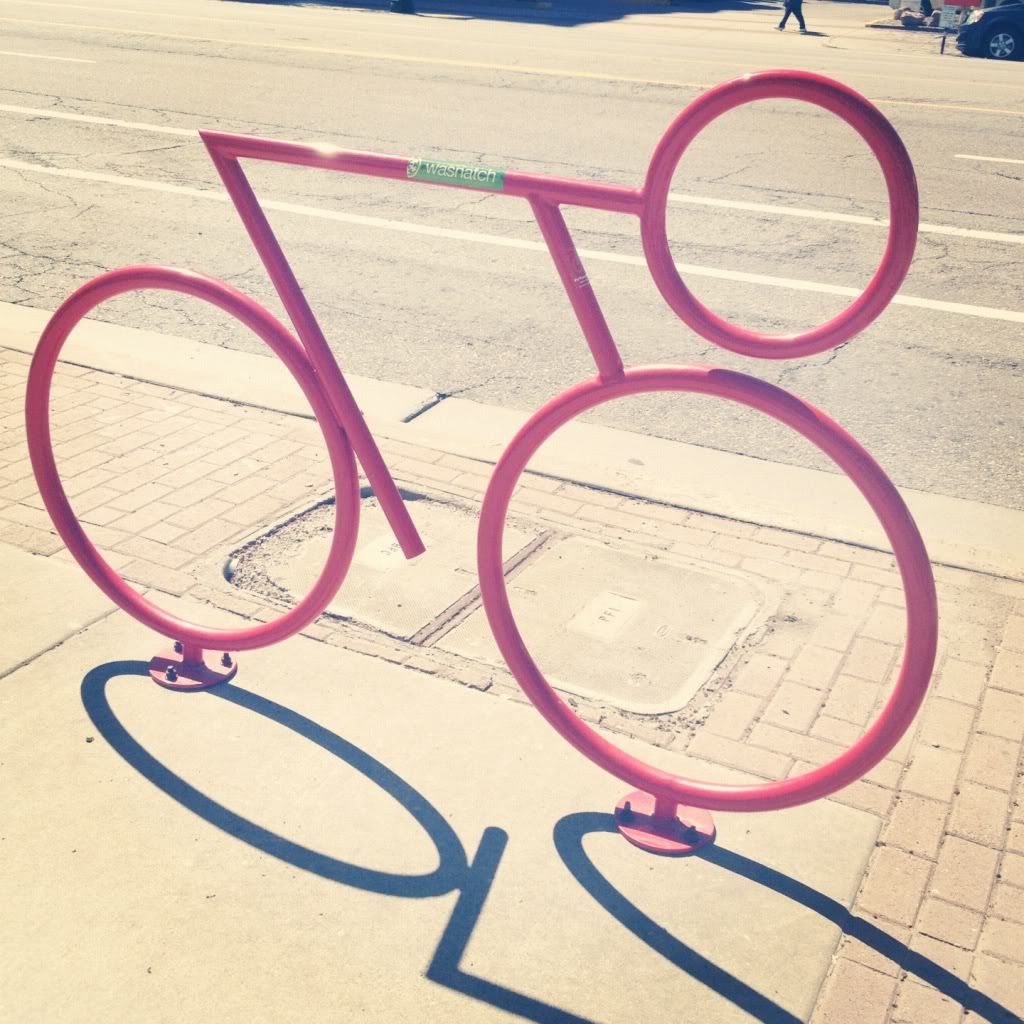 Coolest way ever to design bike racks.
I think this was built around the 2002 Winter Olympics.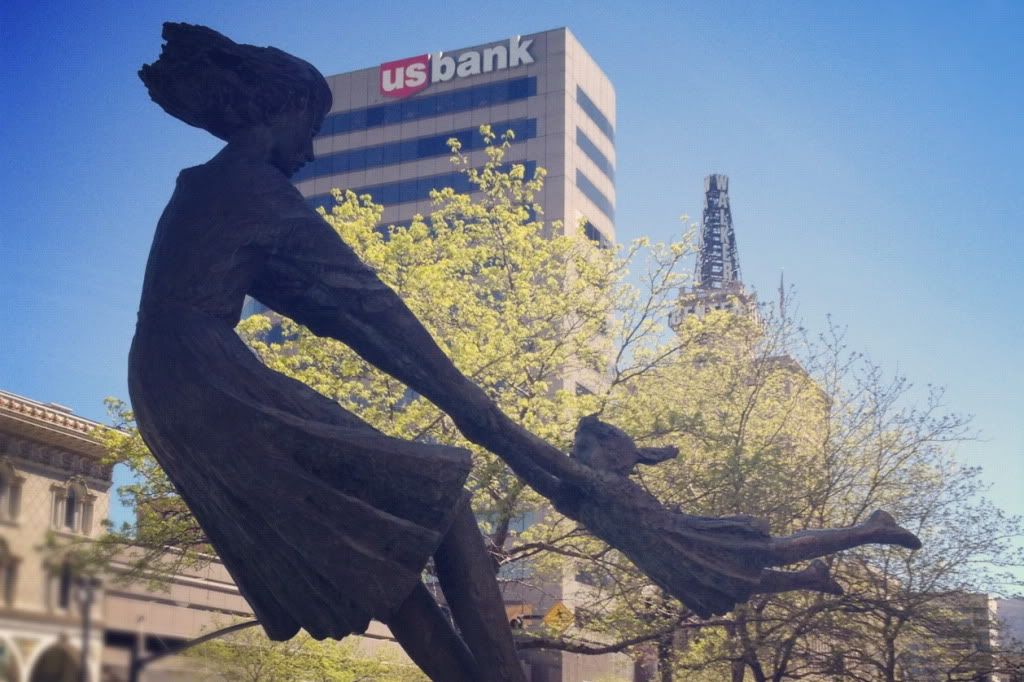 Awesome statue!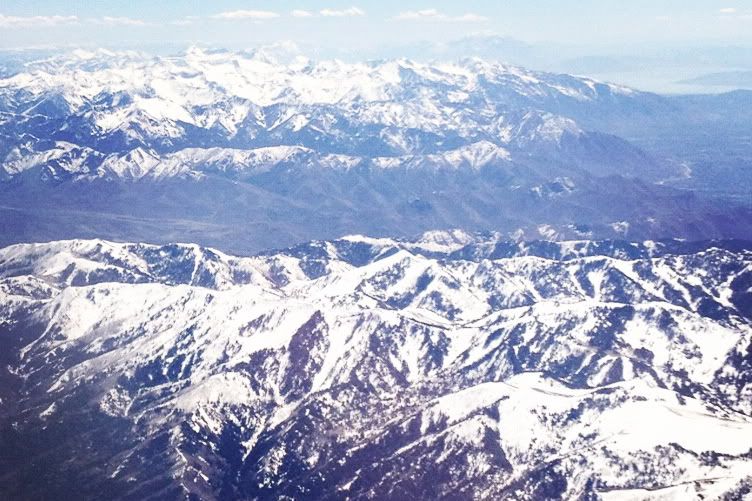 View from the plane.
I went to Salt Lake City the other weekend (SLC!!!), and it was quite a lovely trip. I was planning to take a bunch of pictures of the mountains, but since I stayed downtown, I only ever really got to see them from the plane and at the airport. Ohhh well. As a first time visitor, I was definitely impressed with the cleanliness of the city (supposedly a portion of everyone's paychecks go back to keeping the city clean), and I liked that! But all in all, it was kind of strange. SLC has good shopping, a lot of interesting restaurants that I didn't have the chance to try [yet] since I was working so much, and it's just gorgeous. The only thing is... It feels deserted! Seriously. I was shocked at the lack of people walking the streets. I'll definitely give it another chance, but in my humble opinion, I think probably places last on the list of cities I've visited/how bad I want to live in them. But whatever! Next time, I GOTTA venture out to the salt flats; they're supposed to be awesome.

Follow @blorangelaura