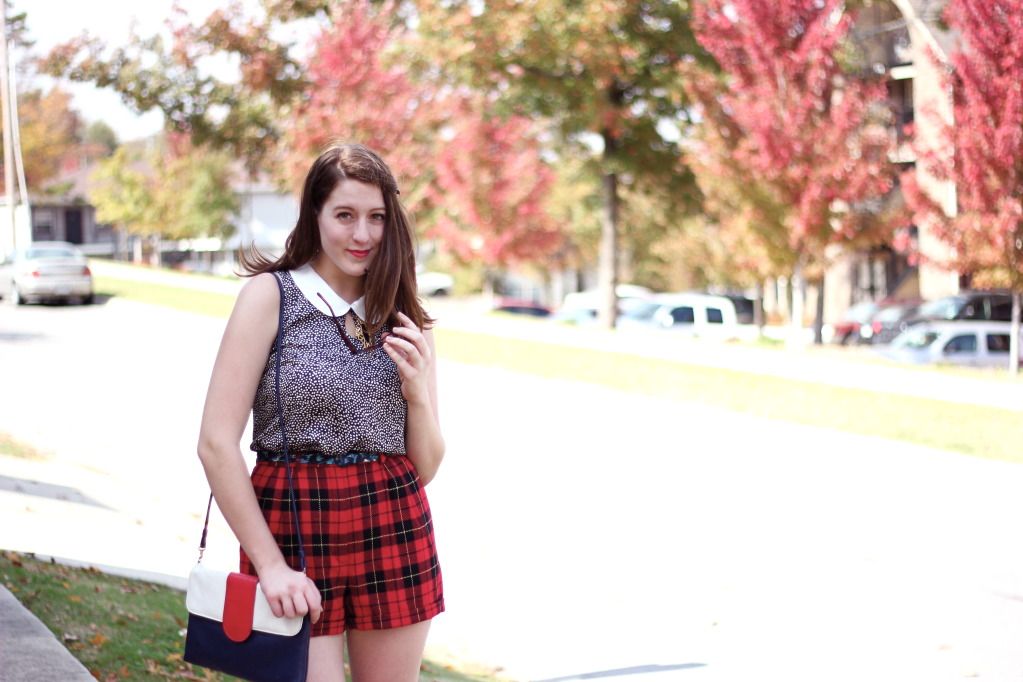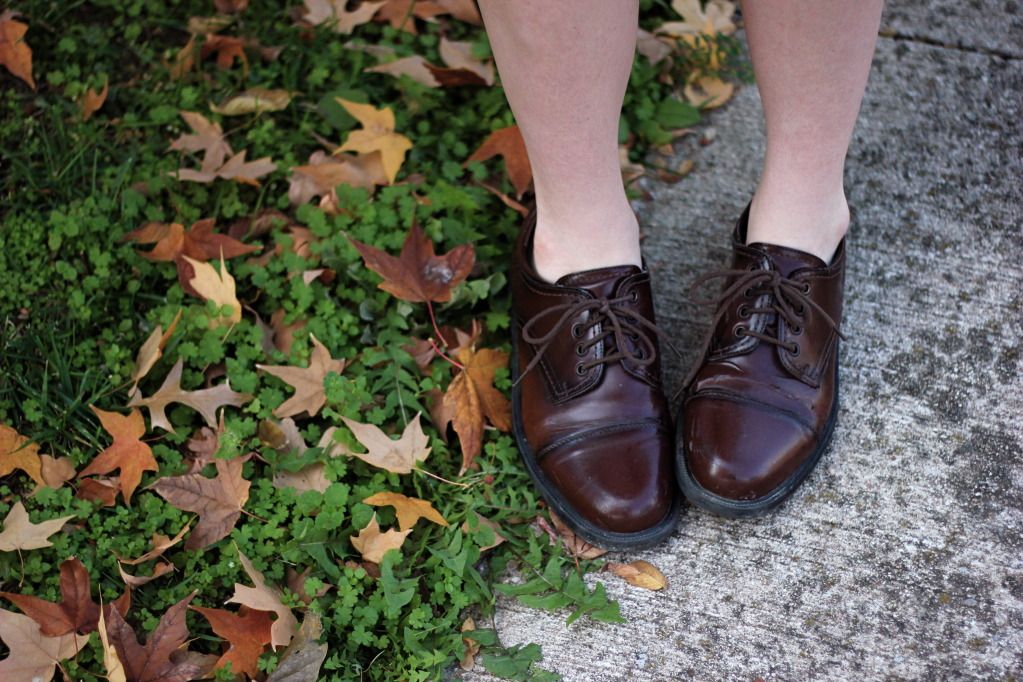 As much as I want to go Christmas clothes crazy, it's only October, so... I compromised and am just wearing my Christmas shorts haha. The leaves are changing, and life is absolutely beautiful right now! I'm spending the rest of my day watching The Breakfast Club, enjoying a couple gin and tonics, and then studying for my online Spanish class (because I REALLY need to finish it up ASAP).
Happy fall again! Hope you're totally diggin' it as much as I am.

wearing: grey dog vintage plaid shorts, grey dog vintage brooch-turned-necklace, jcpenney top, thrifted shoes, belt, and purse.