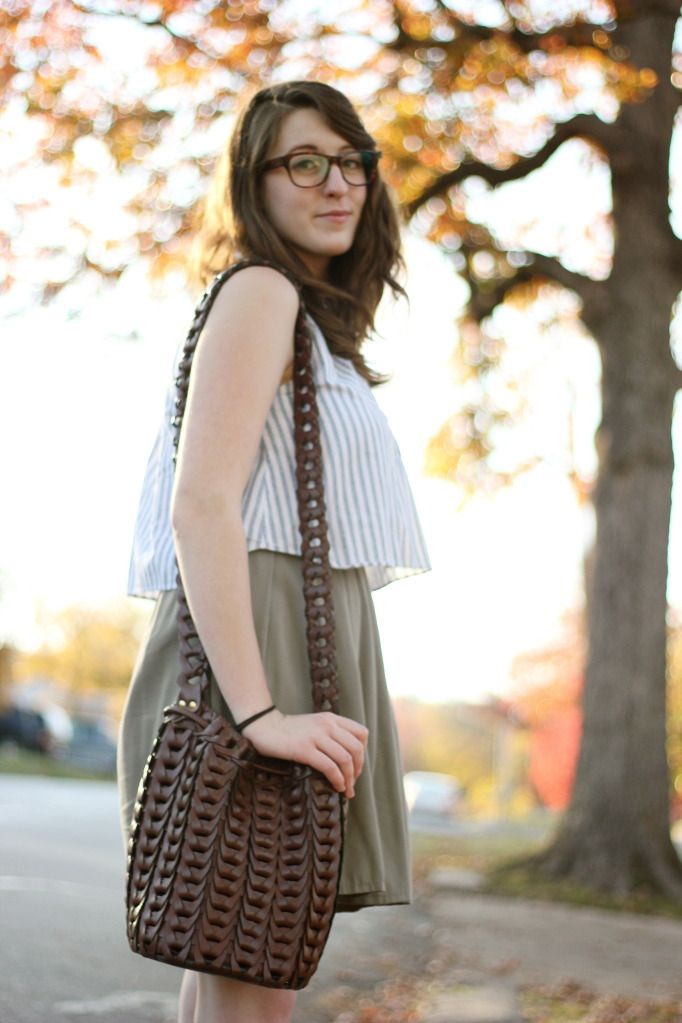 I started watching Freaks and Geeks, and the song "
Come Sail Away
" was on one of the episodes... it's been in my head and in my dreams all week. '80s love.
Anyway, if you follow me on instagram (
@blorangelaura
), you've probably noticed that I'm getting a kitty tomorrow. A beautiful, amazing, smart 11-month-old kitty. I AM SO BEYOND EXCITED. I can hardly express how much I'm looking forward to his arrival. He's a perfect little Siamese mix that my boyfriend and I are rescuing from the humane society in Springfield, Missouri. You can expect lots and lots and LOTS of photos and portraits and probably even poems of/about our beloved boy, Sarkozy.
About the outfit: the weather has been oddly warm this week, but I think we've seen the last of 80 degree highs for awhile. As much as I love cold weather, I really can't complain about the opportunity I had to go bare-legged yesterday. Besos.
wearing: grey dog vintage skirt,

vintage crop, thrifted purse & necklace, top shop booties

Follow @blorangelaura