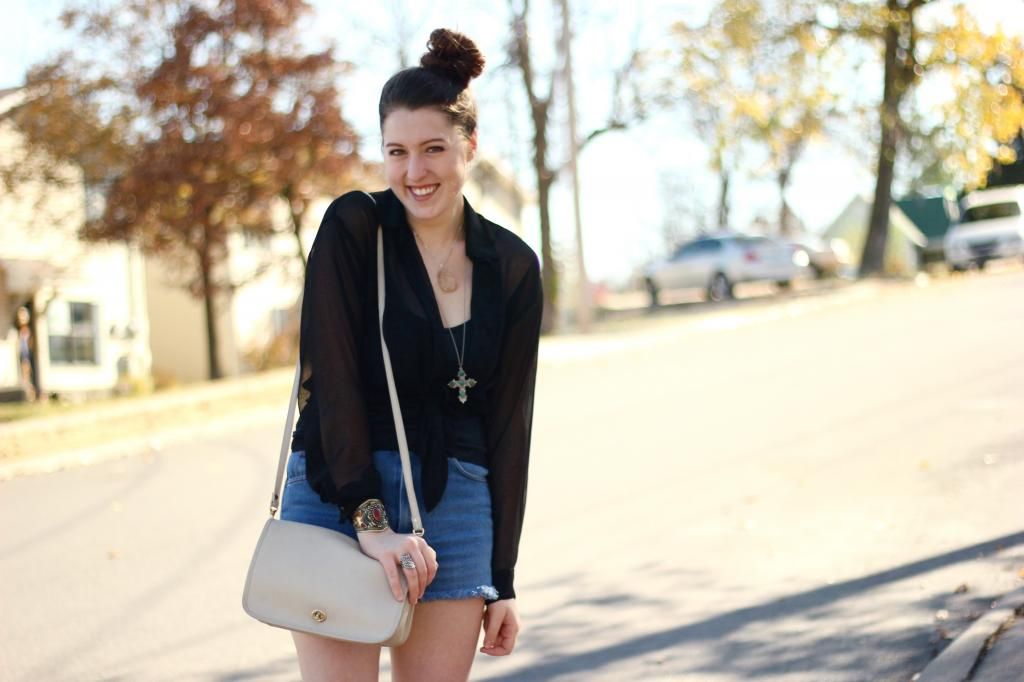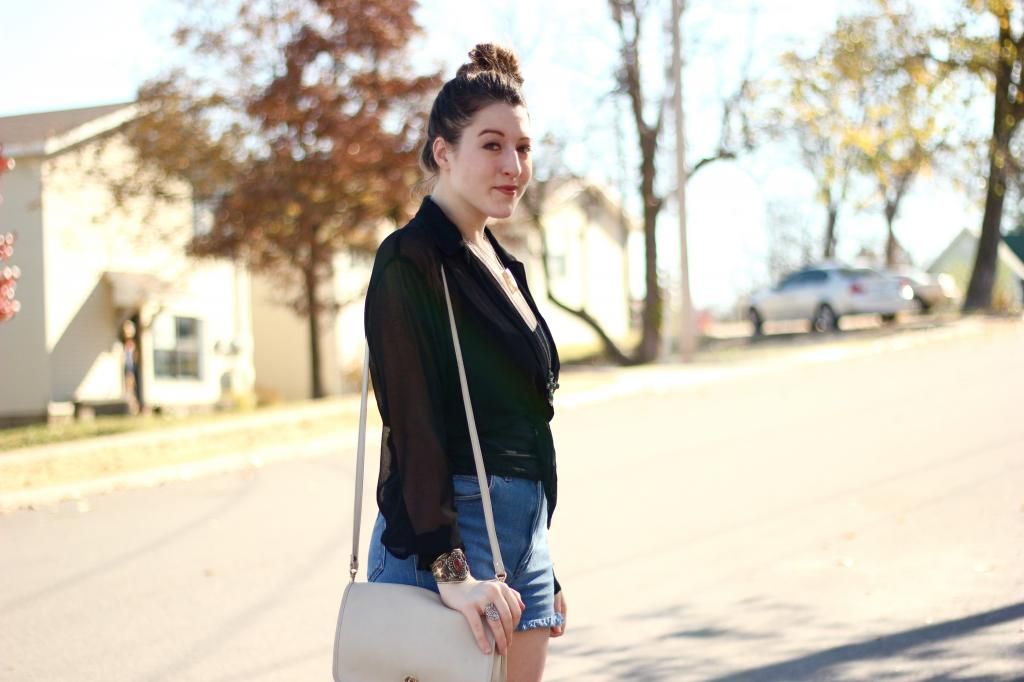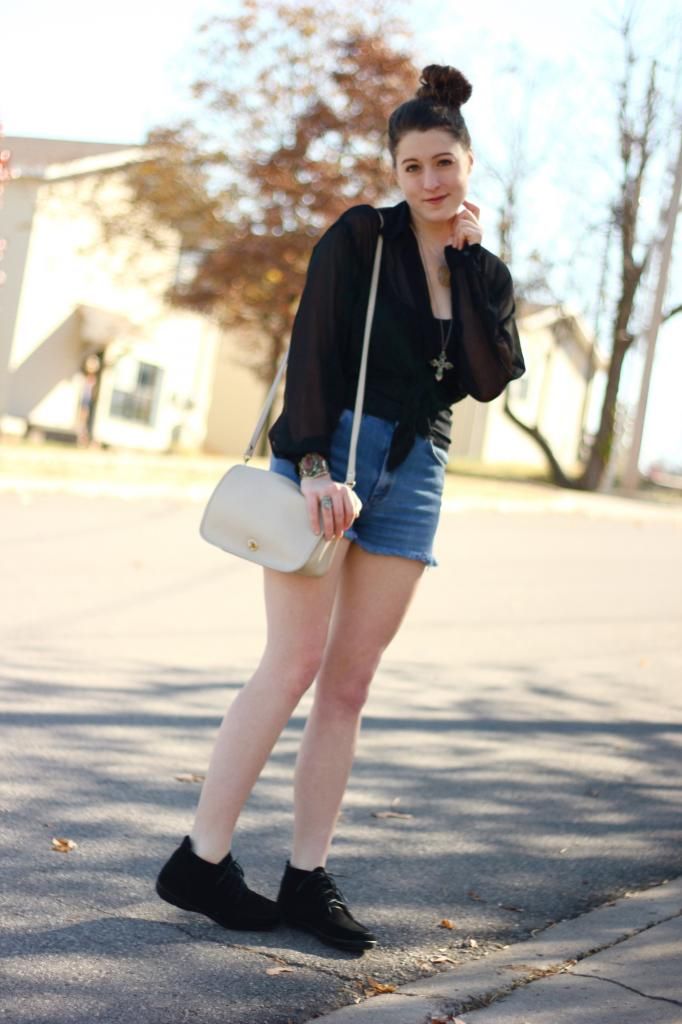 First of all, I would just like to point out that every time my boyfriend, Christian, takes blog pictures for me, almost half of them turn out with rainbows. He doesn't do it on purpose, but still, it's a very curious effect. He calls himself the rainbow king haha.
Anyway, the weather has been super weird recently, too. The high is 69 degrees today, and I am currently wearing a tank top and bare legs for the second day in a row. Winter, where are you? Oh well. At least it still feels Christmassy.
wearing: thrifted sheer top, grey dog vintage cut offs, grey dog vintage cuff, UO cross necklace, thrifted vintage bag, g

ifted booties.