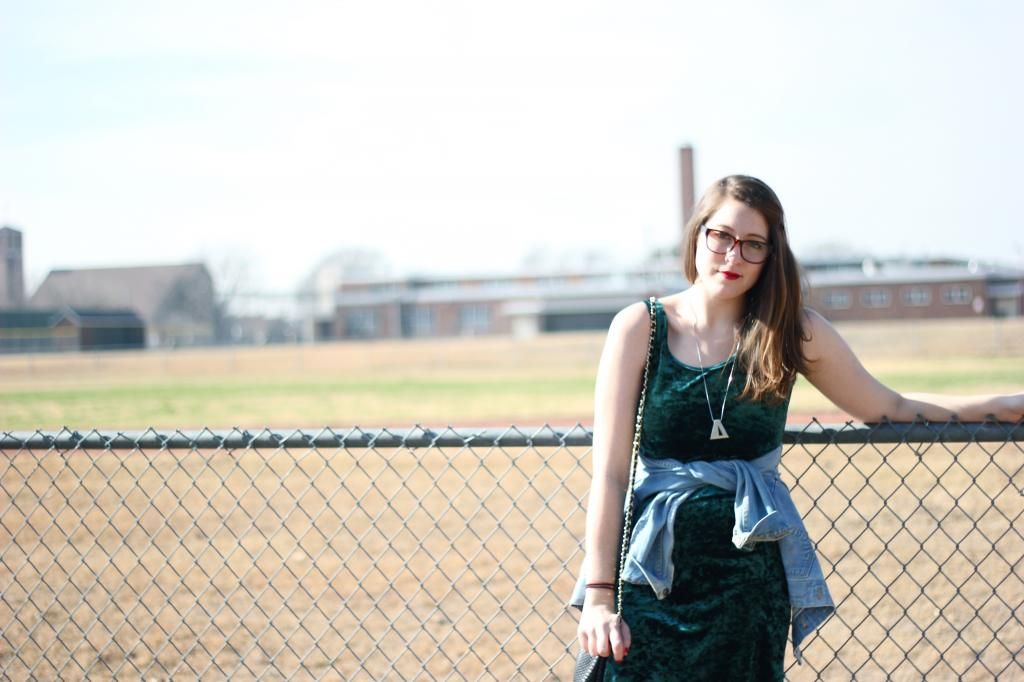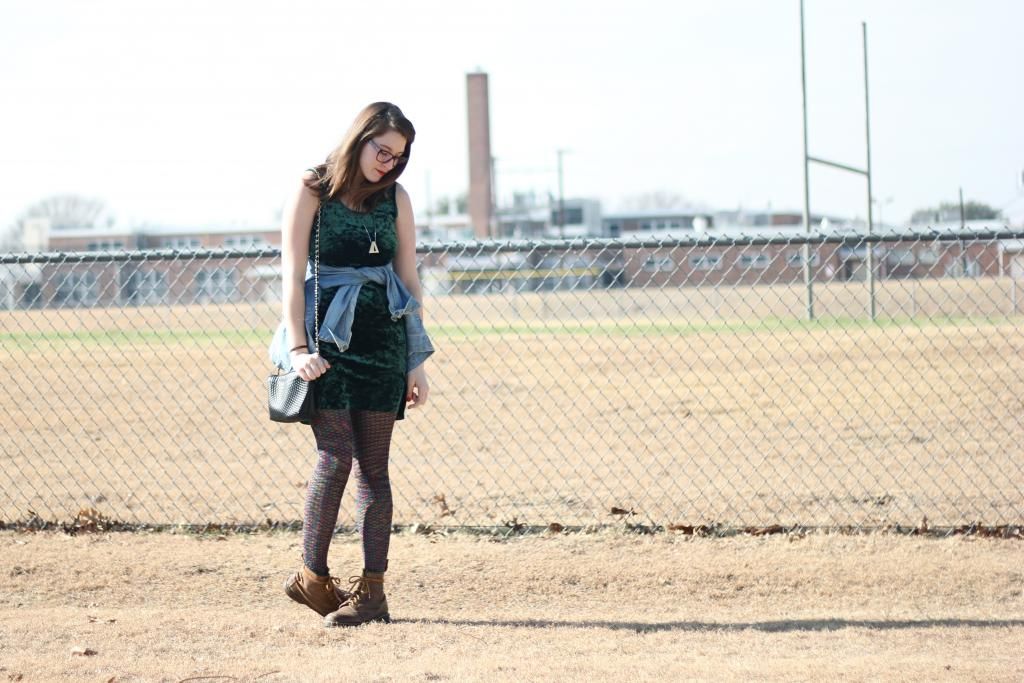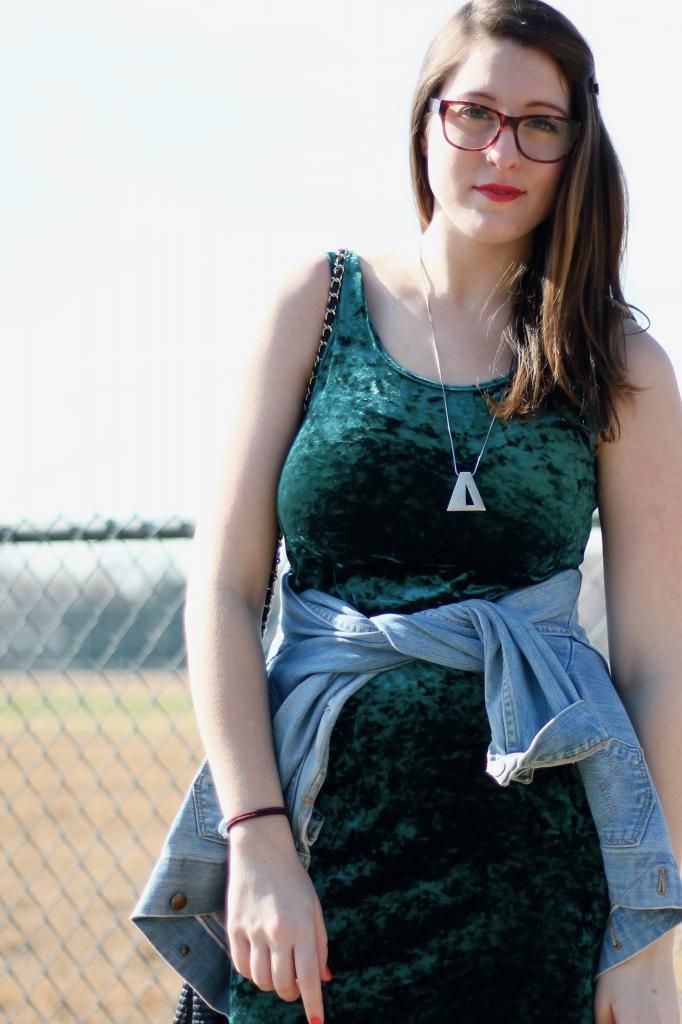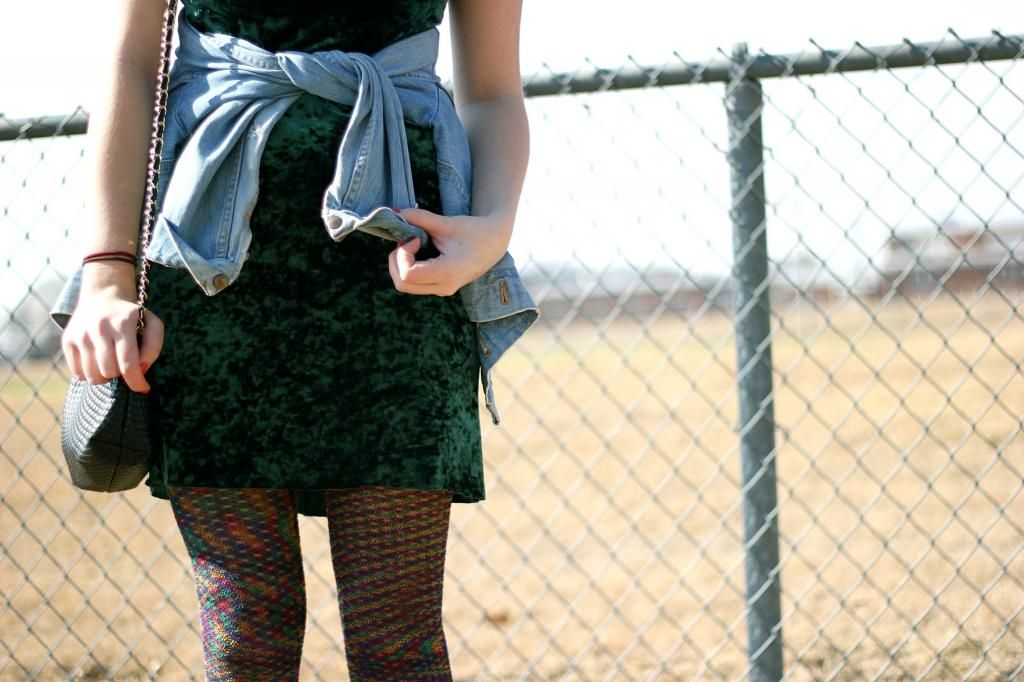 HNY, everyone! These pictures were taken close to my parents' house, which happens to be right across the street from my old junior high school. Totally spent one of my lost years here. Being in Dallas around Christmas was innnncredible. My brother, David, got married to the coolest gal around, and I have literally never had so much fun at a wedding. My legs were sore from dancing 4DAYZ.
Currently, I'm lounging around in my pajamas (past noon), which is just something that doesn't happen anymore. Feels good to be leisurely. Okay, time for my New Year's Resolutions:
Stereotypically join a gym and start working out on the reg again
Make a budget and stick to it
Blog more (at least 2x per week)
Learn to use my BERNINA
Write. Writewritewrite.
Visit my family more
Plan my trip to NYC
Get a haircut
I think that's all! Mega props to
Megan
for these sweet tights she bought me for Christmas. Such a honey.

Follow @blorangelaura
wearing: thrifted vintage crushed velvet dress, thrifted bag, grey dog vintage necklace, grey dog vintage jean jacket,

thrifted docs, coastal.com glasses,

gifted tight

s